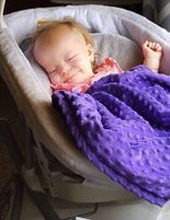 Obituary for Alizzea N. Foust
It is with deepest sorrow that we announce the death of our precious child, Alizzea Nevaeh Rose Foust known as Chica by her loved ones. Chica passed away July 12, 2022, at Penn State Children's Hospital after a fierce fight with complications after a cardiac event. Chica was born October 23, 2020, in Chambersburg. In May of 2021, Chica came to live with Stephen and Dorena. The bond between Chica and The Price Family was immediate and deeply felt and Chica was embraced as Stephen and Dorena's child.
Chica was a very special soul who faced many challenges due to her diagnosis of Pallister Killian Syndrome ( PKS ), Cerebral Palsy, and Epilepsy.
Chica was an incredibly loving child who made a deep impact on everyone who met her. We extend our gratitude to all her therapists, doctors and medical specialists who supported and helped us through the past year.
As she left this world, Chica was surrounded with the love of her parents, brothers Stephen J. Price and finance Jeneya Gilbert, Zachary T. Price and girlfriend Alexis Jones, her sisters Abigail L Price and boyfriend Greg Wallace, and Graelyn Jenkins who voluntarily adopted her as a sister from day one and was always was right by her side, her adopted Aunt Christina and Uncle Brenton Jenkins, and a Nephew Landon Price. Additionally she is survived by her grandparents Nancy Smith, John Bright and his wife Elizabeth all of South Carolina. She was preceded in death by her Poppy George Price and Uncle John Bright.
Memorial Contributions cans be made on behalf of Alizzea to pkskids.net to further the study of PKS. Or to Monahan Funeral Home to help pay for funeral expenses.