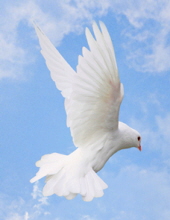 Obituary for Carolyn L. Martin
Carolyn L. Martin, 75, of Gettysburg, PA died Monday morning, February 8, 2016 at her home.
Born November 8, 1940 in Wilmington, DE she was the daughter of the late Joseph and Alice (Renshaw) Temple. She was the wife of the late Gerald A. Martin.
Carolyn is survived by her two children, Brenda Cicconne, of Hanover, PA, Nelson Martin, of Gettysburg, PA, seven grandchildren, Stephanie Ciccone-Menser, Ashley Martin, Jeremy Martin, Nate Martin, Desiree Haller, Nichole Tuckey, Jason Williams, two great grandchildren, Isaac and Delilah, and her two sisters, Francine Gizinski and Frances Prawolski.
The Monahan Funeral Home, Gettysburg is in charge of the funeral arrangements which will be held sometime to be announced in the future.