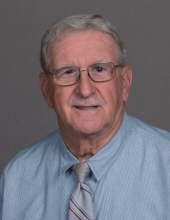 Obituary for Charles E. Fitzwater, Jr.
Charles E. Fitzwater, Jr., 77, of Gettysburg, PA died Tuesday, December 22, 2020 at the Waynesboro Hospital.
Born March 13, 1943 in York Springs, PA he was the son of the late Charles and Louise (Redding) Fitzwater, Sr.
Mr. Fitzwater was a 1961 graduate of Biglerville High School, after graduation he enlisted in the United States Navy serving his country for 20 years until he was discharged in 1981. There he went to work for the National Park Service retiring after 20 years. He was a member of the Gettysburg V.F.W.
Charles is survived by his sister, Charlotte Flook, of Gettysburg, PA and his four nephews, Kenneth Flook, Michael Flook, Mitchell Flook, and George Flook, Jr.
Funeral services, because of the COVID-19 pandemic, will be private and at the convenience of the family. The Monahan Funeral Home is in charge of the funeral arrangements and online condolences may be made at monahanfunberalhome.com.
Read More