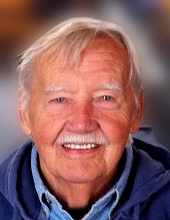 Obituary for Charles William Roby
Charles William Roby, 89, of Fairfield, PA, passed away peacefully on Saturday,
June 3rd in his home, surrounded by the love of his family. His daughter, Mary,
was his loving and devoted caregiver for the last years of his life.

Charlie was born in Baltimore in 1928 to Julia E. (Powers) Roby and Richard
Edelen Roby. There he met Elizabeth A. (Bettie) Ferciot, they married in 1953,
had three children, and together they celebrated 61 years of marriage until her
passing in 2014. He worked in the insurance industry for many years and
achieved his CLU degree from Johns Hopkins University. He later earned his
Masters degree from Antioch College.

After he was privileged to meet the founder of Alcoholics Anonymous in the
early 1960s, Charlie was inspired to help people suffering from the disease by
"raising the bottom." At the time, those people had nowhere to go but to jails or
hospitals. Along with a few colleagues, he opened Encore House, one of the first
inpatient centers in the country for the treatment of drug and alcohol abuse. In
1974, he founded the Mountain Manor Treatment Center in Emmitsburg, MD. His
many years of work at Mountain Manor showed his deep commitment to the
principles of AA to change lives, and he devoted more than 50 years to helping
people overcome their drinking and substance abuse problems. Known as "the
guru," Charlie was a tireless champion of AA and a worthy emissary of Bill W.
Through his work with AA and Mountain Manor, Charlie was instrumental in
improving many lives. One of his favorite sayings was "change is our least
efficient behavior," yet across his long life, and almost 60 years of sobriety, he
proved he was capable of making changes — in his work, in his thinking, and in
the lives of those he knew, loved, mentored, and twelve-stepped.

Charlie was an enthusiastic historian especially enthralled with Civil War history.
In Fairfield, he was thrilled to find a treasure hidden under decades of "renovations" a 1740s log house he and Bettie lovingly restored to its original
splendor with the help of local craftsman and blacksmith, Art Snyder. Charlie
enjoyed spending countless hours researching its part in the Civil War to
discover that confederate soldiers including Jeb Stuart and Robert E. Lee
camped out there on their retreat from Gettysburg.

Charlie was predeceased by his parents, his devoted wife, Bettie, and his brother, Bob. He is survived by his sister, Miriam Linder of Baltimore, and his
children, Mary of Fairfield, PA, Marcia Gipstein and her husband, Todd of Groton
CT, Bill and his wife, Lynn of Gettysburg, PA. The family would like to thank
Cortney Feeser for her compassionate care of both Bettie and Charlie.

One of the many things he taught his children was to enjoy your life. Whatever
challenges he may have faced, Charlie did just that.

Please join us for a celebration of his life on Saturday, October 14, 2017 from
1:00 to 4:00pm at Mountain Manor Treatment Center, 9701 Keysville Rd,
Emmitsburg, MD 21727.

Donations in memory of Charlie can be made to the Elizabeth Ferciot Roby Art
Scholarship Fund at the Adams County Community Foundation, Gettysburg, PA.
Please go to: AdamsCountyCF.org and designate the Roby Art Scholarship as
recipient of your donation.


Previous Events
Service
Mountain Manor Treatment Center
9701 Keysville Road
Emmitsburg, MD 21727
A Celebration of Charlie's Life