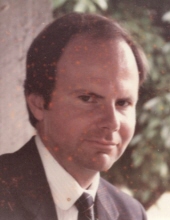 Obituary for Dan Edward Rathert
Dan Edward Rathert, age 70, entered into God's eternal care on May 21, at home following a long battle with pancreatic cancer. Dan was born in St. Louis, Missouri, the son of Robert E. and Shirley Rathert.

He attended Concord Lutheran School and Ritenour High School in St. Louis. Active in the Boy Scouts, he achieved the Eagle rank in 1964. Dan graduated from Cornell University in Ithaca, New York, earning a Bachelor of Science degree in Chemical Engineering in 1972. He spent the next thirty-five years working for the E. I. du Pont de Nemours Co. Inc., in engineering, operations, and supply chain management positions. During his career Dan worked in Texas, West Virginia, Florida, New Jersey, Delaware plus other du Pont sites in Latin America, Europe, Japan, China and Soviet Russia.

Dan had an intense passion for world history and the Civil War in particular. He became a Licensed Battlefield Guide at Gettysburg National Military Park in 2005. Dan's Civil War knowledge was so extensive and unique that he scored a perfect 100 on the tough Guide entrance exam. He spent the next fifteen years thoroughly enjoying helping visitors understand what happened on this battlefield and during the Civil War.

In retirement, Dan became a Penn State Extension Master Gardener and was well known for his blue ribbon zinnias winning at the South Mountain Fair and flower shows. He took up fly-fishing and taught himself fly tying. A highlight of each year became trips to Colorado and Montana fly-fishing with brother Terry Rathert and cousin Steve Trauth.

Dan was married to wife, Connie Holland, for thirty-six years. Together they shared over thirty years of working at various du Pont sites, retiring from corporate headquarters in Delaware and moving to Gettysburg.

Dan is survived by mother, Shirley Rathert of St. Louis, brothers, Terry Rathert of Texas, and Bryan Rathert of Indiana, plus aunts, uncles, cousins, nephews, and nieces. Robert E. Rathert, father, preceded him in death.

Dan and Connie would like to especially thank Dan's surgeon, Dr. Dennis Johnson, of York and oncologist, Dr. "Ike" Akunyili, of Gettysburg for their technical medical expertise and very supportive care.

Funeral services will take place at 1 pm on May 29, at Lord of Life Missouri Synod Lutheran Church, 15750 Baxter Road, Chesterfield Missouri, 63017, with burial in Sunset Memorial Park, St. Louis.

A Gettysburg Memorial Service will take place at a later date when Dan's many friends may safely gather in his honor. Online tributes and condolences can be made at monahanfuneralhome.com.
Read More