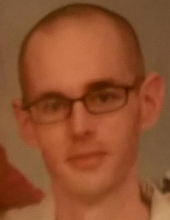 Obituary for Donald A. Powell, Jr.
Donald A. Powell, Jr. 36 of Littlestown, PA died Sunday, June 12, 2016 at his home.
Born in Gettysburg, PA on October 28, 1979 he was the son of Teresa M. (Koontz) Hohmann of Gettysburg, and Donald A. Powell, Sr. of Emmitsburg, Maryland.
Donald is survived by his wife, Talisha (Brown) Powell, sister, Tessa Powell Hoover and husband Joe of Mechanicsburg, PA, step-father, Richard Hohmann, maternal grandmother, Sandra Koontz of Gettysburg, paternal grandmother, Rosemari Powell of Thurmont, MD. Donald was predeceased by his daughter, Codie E. Powell, maternal grandfather, Charles Koontz and paternal grandfather, Alton Powell.
A memorial service will be held at 11:00 a.m. on Friday, June 17, 2016 at the Monahan Funeral Home in Gettysburg, PA. Burial will be private. Online condolences can be made at monahanfuneralhome.com.
Read More