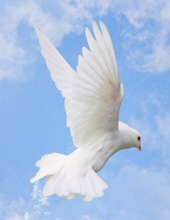 Obituary for Doris Josephine Ferchland
Doris Josephine Ferchland (nee' Schmitt) was born in Brooklyn, New York on September 16, 1931. She was the youngest child of George and Mary Schmitt and the last survivor of their six children. Doris met her future husband, Walter W. Ferchland, when she was 12-years-old and he was 16. The childhood sweethearts married on November 11, 1950 and raised their family in Levittown, NY. Doris worked in the fine jewelry department of Macy's Department Store on Long Island, NY for 20 years. After she and her husband retired to Gettysburg, PA in 1990, she was employed at Kaufman's Jewelry Store and the Gettysburg Public Library.

She was a past member of the Gettysburg United Methodist Church and the Lake Heritage Fishing Club. She was an avid reader.

In the last year, Doris and her husband moved to the Gardens at Gettysburg nursing facility. As residents there, they were diagnosed with COVID-19 on their 70th wedding anniversary and marked that milestone in quarantine. Doris succumbed to the after effects of COVID. A loving mother and grandmother, Doris is survived by her daughters, Joanne and Patricia, their husbands, two granddaughters and a grandson.

A memorial service, being handled by the Monahan Funeral Home, will be held at a future date. Gifts in lieu of flowers can be made to the Gettysburg Public Library, 140 Baltimore Street, Gettysburg, PA 17325. Online condolences may be made at monahanfuneralhome.com.
Read More