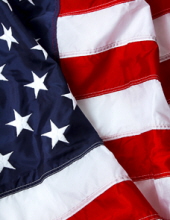 Obituary for Durrell D. Moore
Durrell D. Moore, 93, of New Oxford, PA, died peacefully on Saturday afternoon, January 5, 2019 at the Gettysburg Hospital, surrounded by his family.

Born March 9, 1925 in Neelyton, PA, he was the son of the late Grover and Cora (Whitsel) Moore. He resided in Claysburg, PA during his youth.

Mr. Moore was a Veteran of the United States Army Air Corps, serving during World War II as a ball turret gunner on a B-24 in the Pacific. He frequently regaled family and friends with his WWII stories. He worked as a contract officer at the Godard Space Flight Center in Greenbelt, MD for 25 years. He earned his bachelor's degree from the Pennylvania State University, which spurred his love of Penn State football for the rest of his life. He frequently travelled to Penn State bowl games. After retirement, he travelled extensively in Europe, Asia and Australia. One of his favorite trips took him to islands and other sites out of which he flew during WWII.

He was a lifelong Boy Scout, having participated in scouting activities at his long-time home in Greenbelt, Md., as well as in a troop in Gettysburg, Pa. He joined his scout troops on camping activities well into his 80s. He enjoyed working in organizations at his children's schools, serving as PTA President and Band Parents President.

Durrell is survived by his two children, Leslie Moore Romine, of Glenelg, MD, Timothy J. Moore, of Columbia, MD, his granddaughter, Natalie A. Romine, of Glenelg, MD and a number of nieces and nephews. He was preceded in death by his brother, Edmund Moore, and his two sisters, Eva Dunlap and Christine Weyandt.

There will be a graveside service and interment at the Arlington National Cemetery, Arlington, VA at a time and date to be determined. The Monahan Funeral Home, Gettysburg is in charge of the funeral arrangements and online condolences may be made at monahanfuneralhome.com.
Read More