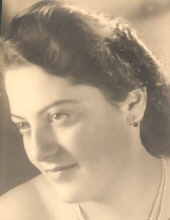 Obituary for Edith Voelk
Edith Voelk, born July 1913 in Vienna, Austria passed away December 13th in Gettysburg, PA. We are saddened having lost Edith but we are all so grateful to have known her, love her and to be loved by her. Edith was creative, resourceful, compassionate, and thoughtful. She lived her life with absolute grace. A lover of music, nature, animals and of course her dearly departed husband of 70 years, Martin.

Her friends Emmy and Peggy were so very dear to her, like

sisters. Edith is reunited again with those she loved as one of God's angels. We are all better for having her in our lives.
Read More