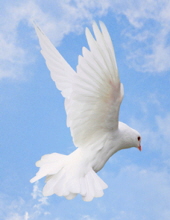 Obituary for Edward W. "Ed" Kenney
Edward W. Kenney, a longtime resident of the Borough of Gettysburg, passed into the embrace of his loving Heavenly Father on December 18, 2022 at WellSpan Gettysburg Hospital. Ed was born in Latrobe, PA on August 7, 1962 to the late William E. Kenney and Margaret E. Kenney. Ed is survived by his loving sisters, Donna Kenney, Gail Feldman (husband Bruce), and Terry Shumar, nieces Jennifer Jones and Amanda Piro and their respective families, and nephews Francis Deible and Michael Deible, and their respective families.
Growing up in Latrobe, Ed attended local parochial schools and graduated from Greensburg Catholic High School. He enjoyed playing sports and coaching youth football and little league baseball. Ed achieved Eagle Scout rank and was a lifelong supporter of Boy Scouting.
He attended the University of Pittsburgh, graduated with a BA, and earned his MSW from Temple University. For most of his working life, Ed provided counseling services to individuals and families in western Pennsylvania and Adams County, helping many pursue healthy and fulfilling lives. In recent years, Ed served the community as a counselor with Pyramid Healthcare, Inc.
Ed read voraciously, especially U.S. Civil War history and science fiction, though his curiosity extended to many topics, e.g., astronomy, politics, and penguins. He was an aficionado of the art and history of American comics (Batman especially). He also enjoyed watching sports and cheering for Pittsburgh's college and professional teams. Ed was also a known Parrothead due to his long appreciation of the music of Jimmy Buffett, attending many concerts over the years with family or friends.
You may remember Ed from 25 years as a storyteller at Farnsworth House Sleepy Hollow Ghost Tours (where he especially enjoyed having boy scouts on his tours), Gettysburg Community Theatre, a driver for Gettysburg historic battlefield bus tours, Gettysburg Moose Club and his favorite hangout, the Blue & Gray Bar and Grill.
He had a big heart, an infectious smile, and laughed with gusto. Although Ed could be a bit cantankerous, he was much loved by those who knew him. Ed loved people and entertaining them. He loved America, and believed by working together we could achieve a better life for all.
Funeral services are scheduled at noon on Wednesday, January 4, 2023 at St. Francis Xavier Catholic Church, 25 W. High St., Gettysburg, followed by a celebration of life at the Blue and Grey Bar & Grill. If you're inclined, in lieu of flowers a donation to the Global Penguin Society (www.globalpenguinsociety.org) or The Civil War Trust/American Battlefield Trust (www.battlefields.org) would be a fitting tribute. Assistance with funeral provided by Monahan Funeral Home in Gettysburg. Online tributes and condolences can be made at monahanfuneralhome.com.
Read More
Previous Events
Service
St. Francis Xavier Catholic Church
25 West High Street
Gettyburg, PA 17325