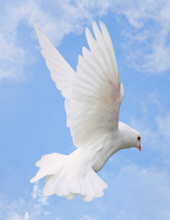 Obituary for Eugenia H. Czeck
Eugenia H. Czeck, 88, of Gettysburg, PA, died Friday morning, December 4, 2020, at Paramount Nursing and Rehabilitation, Fayetteville, PA.
Born June 18, 1932, in Gettysburg, PA, she was the daughter of the late Fred and Helen (Sefton) Haehnlen.
She graduated from Gettysburg High School in 1950 and received her bachelor's degree in Physical Education from East Stroudsburg in 1955, then her master's degree in 1971.
Genie worked as a physical education and health teacher at C. J. Hooker High School in Goshen, NY and Round Hill Elementary in Washingtonville, NY.
She is survived by her daughter, Susan K. Czeck, of Gettysburg, PA, her former husband Henry J. Czeck, her nephew Timothy Haehnlen, his wife Marlena, and their son Matthew of Honolulu, HI. Kim Marie and Claudette Jablonski of Goshen, NY. Michael Jablonski of Apex, NC.
She was preceded in death by her son Jeffry J. Czeck, brother Frederick P. Haehnlen, sister-in-law Tomi Haehnlen, and nephew Michael Haehnlen.
Funeral services, being handled by the Monahan Funeral Home, will be private and at the family's convenience. Online condolences may be made at monahanfuneralhome.com.
Read More