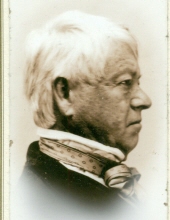 Obituary for George H. Lomas
George H. Lomas, 74, of Warminster and Gettysburg, passed away on September 19, 2016 in Panama City, Florida.
George was born in the Germantown section pf Philadelphia to William and Anna (Price) Lomas on September 7, 1942. He graduated high school from Germantown High School and went on to serve in the Army as a quartermaster (1964 - 1970). In the early sixties, he started skirmishing with the 150th PVI in the NSSA; this led to re-enacting in the Civil War Centennial at the Battle of Bull Run. On April 8, 1967 George married Mary Jo Moffo at St Luke's Church in Glenside, PA. Shortly after that, he and his brother, Eugene, created The Regimental Quartermaster, a sutlery supplying Revolutionary and Civil War re-enactors. It started with a blanket on the ground selling homemade canteens. During this time, George worked for Bell Telephone (Verizon) and "retired" to Gettysburg after over 30 years with them. He continued to run the thriving mail-order business and store in Gettysburg and was instrumental in the planning and organizing of the annual Gettysburg Civil War Battle re-enactment.
He was a member of the Gettysburg Presbyterian Church, Good Samaritans Masonic Lodge #336, American Legion Post #202, Steinwehr Avenue Business Improvement District, and a lifetime member of the NRA. He also served on the Board of Directors for Gettysburg Battlefield Preservation Association.
George is survived by his siblings: Gertrude Manley, William, Robert, and Eugene; wife: Mary; children: George "G.T." and wife Jenea; grandchildren: Abigale and Thomas (Warminster), Maryanne and husband Joe Zilley (Ambler), and William "Bill" and companion Christina Dobson (Tullytown); and loving companion: Susan Saum-Wicklein (Gettysburg) and daughter Hannah Wicklein (Blue Bell).
There will be a Celebration of Life at 6:00 PM on Saturday, September 24 at Otto's Restaurant in Horsham, PA. Funeral services will be held 7:00 PM, Tuesday evening, September 27, 2016 at the Monahan Funeral Home, 125 Carlisle St., Gettysburg, PA with Reverend Lou Nyiri officiating, public viewing time is scheduled from 3:00 PM until the time of the service, there will be a Masonic service at 5:00 PM and military honors at the conclusion of the service, all Tuesday at the funeral home. A final send-off is planned for Sunday, November 20th in Gettysburg. Online condolences may be made at monahanfuneralhome.com.
A trust in George's honor has been established for disadvantaged young men to pursue higher education. Donations may be made out to the George H. Lomas Scholarship Trust and sent to: Raffensperger, Martin and Finkenbiner LLC, 34 West Middle Street, Gettysburg, PA 17325.


Previous Events
Visitation
Monahan Funeral Home
125 Carlisle Street
Gettysburg, PA 17325
Service
Monahan Funeral Home
125 Carlisle Street
Gettysburg, PA 17325
Masonic service @ 5:00 PM
Service
Monahan Funeral Home
125 Carlisle Street
Gettysburg, PA 17325