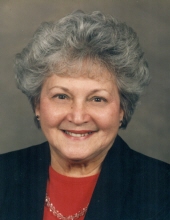 Obituary for Gladys L. Zeigler
Gladys L. Zeigler, 95, Fayetteville, PA formerly of Gettysburg, PA died Sunday, October 16, 2016 at Michauex Manor Personal Care Home in Fayetteville.
She was born February 28, 1921 in Cumberland Township, Adams County the daughter of the late Harry and Susan McCarney Blubaugh.
Gladys was a member of the Lighthouse Baptist Church in Gettysburg, PA. She had been associated with Windsor Shoe Company and later was employed by the Gettysburg Area School District with cafeteria services and the Gettysburg Dutch Cupboard Restaurant. She was a member of the Gettysburg VFW Auxiliary.
Mrs. Zeigler is survived by five children; Sharon A. Roy and her husband Drexel of Texas, Jack Zeigler and Tony of St. Cloud, MN, Timothy J. Zeigler of Biglerville, PA, Theodore P. Zeigler of Fayetteville, PA, Andrea D. Darlington and her husband Stephen of Duncannon, PA, 6 grandchildren, 15 great grandchildren, and a sister, Martha Shanholtz of Gettysburg, PA.
Private services will be at the convenience of the family. Interment will be in Green Hill Cemetery, Waynesboro, PA. In lieu of flowers memorials can be made to SpiriTrust Lutheran Home Care and Hospice, 2700 Luther Drive, Chambersburg PA 17202.