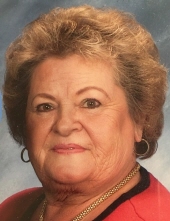 Obituary for Helen E. Skapura
Helen E. (Zyvith) Skapura, of Hanover, PA died on Sunday, February 13, 2022 at age 81. She was born March 7, 1940 in Bovard, PA. She was the daughter of the late Stanley & Helen Zyvith. She was the wife of the late Robert J. Skapura of Hanover, PA; to whom she was married for 60 years. She was a devoted wife and mother.

She is survived by: her son, Robert M. Skapura, and companion Vicki Finn; her son, Richard T. Skapura, and wife Lois Skapura; her grandchildren Marissa Skapura and R.J. Skapura; her step-grandchildren, Tonya & Rick Spicknall, and children Hannah & Kaitlyn; her step-grandchildren, Brian & Kate Ferriera, and children Evan & Chloe. She is also survived by: her brother Stanley M. Zyvith Jr.; her sister Roberta A. (Zyvith) Peterson and husband Gregg H. Peterson, and children Alex H. Peterson and Bryce H. Peterson.

Services are being handled by Monahan Funeral Home. A "Celebration of Life" will be held at a later date.
Read More