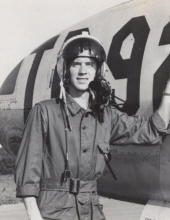 Obituary for James C. Berrall
James C. Berrall, 88, of Fairfield, PA died Sunday evening, July 17, 2022 at his home.
Born June 4, 1934 in Montclair, NJ. He was the son of the late Lloyd and Julia (Smith) Berrall. He was the husband of Jeannette (Howes) Berrall, of Fairfield, PA. They were together 38 years.
Mr. Berrall was a Veteran of the United States Air Force where he became one of the first Intercontinental Missile Combat Crew Commanders and Launch Officers. As a civilian he worked as a tech-rep on the first stage rocket motor for the Minuteman missile and on the Nike-X interceptor. Later his career steered him into graphic illustration and technical writing where he worked for many years at Johns Hopkins Applied Physics Lab, once again involved in his favorite subject of outer space. When he retired, he and his wife moved to Fairfield, PA where he enjoyed painting, creating metal sculptures, writing his memoirs, and reading books. He was an avid historian, especially of the battle of Gettysburg and World War II.
In addition to his wife, James is survived by his two daughters, Kimberly Berrall, of Elkton, VA, Julia Berrall Duran, of Richmond, VA, three step-children, Walter Townsend, of Blue Ridge Summit, PA, Renee Jones, of Charlotte, NC, Christopher Townsend, of Fairfield, PA, three grandchildren, Amy Duran Petree, Tim Duran, Christina Duran, many step-grandchildren, and his brother Pete Berrall, of Atlanta, GA.
Funeral services, being handled by the Monahan Funeral Home, will be private and at the convenience of the family. Online condolences may be made at monahanfuneralhome.com.
Read More