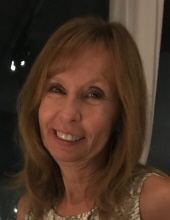 Obituary for Janice Kolibas
Janice Kolibas, 67, of Gettyburg, PA passed away on Tuesday, March 17, 2020 surrounded by her family at John Hopkins Hospital after suffering a battle against carcinoid cancer. Born October 8, 1952 in Newark, NJ, she was the daughter of thelate Frank Truesdell and Mary Suszko and is survived by her stepmother, Ruth Truesdell. She grew up in Carteret, NJ where she met and married her high school sweetheart, Michael Kolibas. Once married, she lived 34 Years in Brick, NJ and moved to Barnegat, NJbefore settling in Gettysburg, PA.

She was a retired special education teacher of the Brick school system at Emma Havens Young Elementary School and loved spending time with her family. She enjoyed traveling and planning numerous family vacations. She especially loved being agrandmother and taking care of her grandkids.

Janice is survived by her husband of 45 years, Michael Kolibas; three daughters, Meghann Prochazka (Don) of Bel Air, MD; Rebecca Rock (Dan) of White Marsh, MD and Kristen Rundle (Jason) of Fairfield, PA; two sisters, Judy O'Kelly (Jim) of Sayerville,NJ and Jackie Bradley (Jeff) of Williamstown, NJ. She is survived by 17 nieces and nephews and 3 grandchildren, Justin, Gabriella and Victoria. She was predeceased by a brother, Michael Truesdell.

Janice was a loving wife, mother, daughter, sister and aunt and will be dearly missed by her family and friends. In lieu of flowers, memorial donations can be made to Saint Judes Children's Research Hospital, 501 St. Jude Place, Memphis, TN38105 (st.jude.org)or to the Carcinoid Cancer Foundation, 333 Mamaroneck Ave., No. 492, White Plains, NY 10605 (carcinoid.org).

A Celebration of Life Gathering will be postponed until a later date.