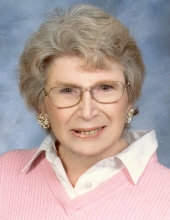 Obituary for Jean Elizabeth Holmes
Jean Elizabeth Taylor Hyatt Holmes, 98, of Gettysburg, PA went home to Heaven, on May 25th, 2016. She was the wife of the late Claude M. Hyatt and Paul Holmes. Jean was the mother of Lawrence E. Hyatt, Betsy L. Upshur and Tara Taylor.

Born 1918 in Baltimore, Maryland, she spent 40 years of her life on the island of Kauai, Hawaii where she was well known as Auntie Jean. For many of those years, she was the editor of the Garden Island Newspaper. After retiring from the editor role, she was an adjunct teacher of journalism at Kauai Community College. Jean Holmes also was a regular host on the local radio station, KTOH.

Auntie Jean was very well loved among the Kauai residents and honored as a member in the order of Kamehameha, a very prestigious role for a non-Hawaiian resident. She served as director of Hale Opio Kauai, a non-profit program for the youth of Kauai for 20 years and was voted as one the most influential people in the Kauai business community in 1984. Jean absolutely loved people, especially teens and adored all kinds of animals and was very fond of her pets. She was the beloved grandmother to Lee Hyatt, Lynn Riddick, Pam Asa, Bruce Hyatt, Liz Dodson, and Matt Kinlein. She also had 7 great grandchildren and 7 great, great grandchildren who all lovingly referred to her as "Ma".

Jean enjoyed island life and also loved watercolor painting, gardening and reading. She was a devoted Catholic and attended St. Teresa's Catholic Church in Koloa, Kauai and St. Michael's Catholic Church in Mt. Airy, MD.

The family will hold a memorial service to celebrate Jean's life on June 17th, 2016 at 11:00 am at St. Michael's Catholic Church, 1125 St. Michael's Road, Mt. Airy, MD. A luncheon will be held after the service and all are welcomed to join the internment at St. John's Cemetery 3480 St. Johns Lane, Ellicott City, MD, later that afternoon. The Monahan Funeral Home is in charge of the funeral arrangements and online condolences may be made at monahanfuneralhome.com.