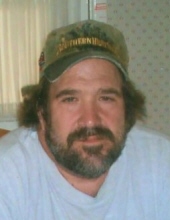 Obituary for Jeffrey Russell Holcomb
It is with a heavy heart that his family announces the death of their beloved Jeffrey Russell Holcomb. He passed away quietly and peacefully on January 26, 2021 due to complications of a congenital heart disease.

A recent resident of Biglerville, Pennsylvania, Jeff was born on September 6, 1956 in Baltimore, Maryland and grew up in Essex, Maryland. He enjoyed teasing his brother and sisters very much. A graduate of Kenwood Sr. High School, he then served his country by joining the Air Force, and later worked with the team at Bethlehem Steel in Baltimore.

Jeff was blessed with over 40 years of marriage to Barbara (Ditzler) Holcomb, a native of Biglerville. She taught him how to ride a horse and to share her love for the country of Biglerville. Jeff thought himself very lucky to call Michael Holcomb his son for 39 years. They were a close, happy family, and lots more teasing ensued.

His mother and father, Audrey and Sam Holcomb, were proud of him and he was a wonderful brother for his siblings, Lois Leonard, Don Holcomb, and Pamela Carter.
He leaves behind many nephews, nieces, and cousins, and all who met him, will remember him. Online tributes and condolences can be made at monahanfuneralhome.com.
Read More