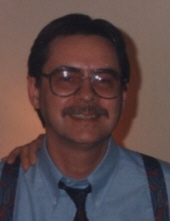 Obituary for Joseph Leslie Zeigler
Joseph Leslie Zeigler, 70, passed away Saturday afternoon, December 5, 2020 at the Gettysburg Hospital.
Born September 8, 1950 in Westminster, MD he was the devoted son of the late Sylvester and Dorothy (Heagy) Zeigler.
He was a proud Veteran of the United States Marine Corps.
Joseph is survived by his brother, John Zeigler, of Raleigh, NC, his sister, Carolyn Z. Haff, of Westminster, MD, his nephew, Jeff Zeigler, and numerous cousins. He also leaves his best friend, Ed Cialkowski.
Funeral arrangements, being handled by the Monahan Funeral Home, will be private. Online condolences may be made at monahanfuneralhome.com.
Read More