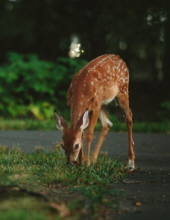 Obituary for Joyce A. Rohrbaugh
Joyce Ann Rohrbaugh
Joyce Ann Rohrbaugh, aged 72, passed away on Thursday, March 5, 2020, in Hanover Hall, Hanover, Pa.
Born on June 14, 1947, in the Gettysburg Hospital, she was the daughter of Ellis B. and Evelyn Clara (Long) Rohrbaugh.
She graduated from Gettysburg High School in 1965 and began a career at the Annie Warner Hospital as a nurse's aide. She spent 47 years at the hospital, retiring as a Central Supply Technician in 2013.
Joyce loved the seashore, especially the Outer Banks. It was there she discovered her fascination for lighthouses and she was especially fond of the one on Cape Hatteras. She collected books, pictures and models of her favorites. In retirement, she concentrated on Baltimore Orioles baseball games.
Joyce enjoyed spending time with her animals, Buddy, the dog, and Gracie, the cat, and her family.
She is survived by her sister, Nancy Vanderau and her husband, Don, of Fairfield; and her nieces and nephew, to whom she was a second mom: Jennifer Vanderau of Waynesboro; Scott Vanderau and his wife, Celia, and their new baby, Madeleine, of Denver, Co.; and Melanie Vanderau of New Cumberland.
In keeping with Joyce's wishes, there will be no funeral service. A celebration of her life will be held at a later date.
Memorial contributions may be made to your favorite charity, or to the Cumberland Valley Animal Shelter in Chambersburg, where Joyce adopted two of her four-legged friends. Online tributes and condolences can be made at monahanfuneralhome.com.
Read More