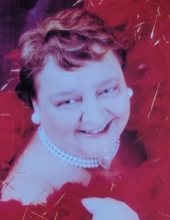 Obituary for Judy Martin Shapiro
Judy Martin Shapiro, 79, passed away on March 2nd, 2023.
Judy was born in Spokane, WA on October 23rd, 1943 to the late Col. Whitfield Anthony Martin and Evelyn (Hale) Martin.
Judy graduated from Mt. Vernon High School in Alexandria, Virginia. She attended college prior to marrying and starting her own family, also in Alexandria. Judy later moved to Florida, living for a time in Dunnellon to be with her companion, Bill Trefry. After Bill's passing, Judy moved to Merritt Island to be with her parents. After her parents passed, Judy moved to Gettysburg, PA to be with her daughter Heidi.
Judy had a love for her children, her animals, and enjoyed spending time at the beach. Judy was very proud of her time working at National Airport (Reagan International). Later in her career she enjoyed her many years working at Blackie's Steakhouse in Springfield, Virginia.
Surviving Judy are her children, David Shapiro and wife Terri, and Heidi (Shapiro) King, and grandson, Justin Vance.
In addition to her parents, Judy was predeceased by her sister Terry Martin, brother Whitfield Anthony (Tony) Martin II, daughter Beth Ann (Shapiro) Morrisey, and her companion Bill Trefry.
Plans for a Celebration of Life will be announced at a later time. Professional services are being handled by Monahan Funeral Home, Gettysburg, PA.
Online condolences can be left at monahanfuneralhome.com
Read More
Events
Event Information
Services will be set for a future date to be determined.