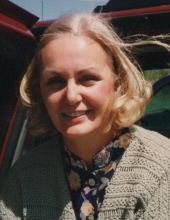 Obituary for Julaine T. Ayers
Julaine T. Ayers, 74, of Fairfield, PA died Saturday morning, February 13, 2021 at the Gettysburg Hospital.
Born January 4, 1947 in Danville, IL she was the daughter of the late James R. and Marjorie M. (Mills) Tucker. She was the wife of Timothy R. Ayers, of Fairfield, PA to whom she was married for 39 years.
Julaine was a retired Frederick City Police Officer serving Frederick, MD for 23 years. After retiring she worked security at Frederick Memorial Hospital for 15 years. She was well liked by her colleagues at the hospital, police force, and the Frederick community. She loved animals, especially her dogs, and was an excellent cook.
In addition to her husband, Julaine is survived by her brother, Larry Tucker (Carol), of Sullivan, MO, her sister-in-law, Donna Blake (David), of Stafford, NY, her cousin, Charlene Stout, of Georgetown, IL, her nieces, Kim Tucker (Scott Finke), of Jerseyville, IL, Kris Moreland (David), of Rolla, MO, and her nephew, Brendan Blake (Shauna), of Byron, NY.
Funeral services, per Julaine's request, will be private. The Monahan Funeral Home is in charge of the funeral arrangements and online condolences may be made at monahanfunerralhome.com.
Read More