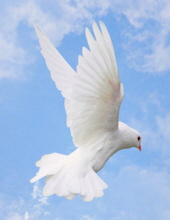 Obituary for Lani Ellinger Lindeman
Lani Ellinger Lindeman died on Saturday, May 18, 2019 at her home in Gettysburg, PA.
Born on April 14, 1944 in Honolulu, HI, she was the daughter of the late George F. Ellinger, M.D., (U.S.P.H.S., retired) and the late Norma O. (Case) Ellinger. After living in Honolulu, the family had tours of duty in Philadelphia, PA, Washington, D.C., Staten Island, NY, and Baltimore, MD.
Lani was a Phi Beta Kappa graduate of Gettysburg College and did graduate work at USC and the University of Maryland. She was employed by Gettysburg College for thirty-five years where she taught in the department of English and Interdepartmental Studies.
Her husband, Don Lindeman, preceded her in death in 1984.
At her request, there will be no services. The Monahan Funeral Home in Gettysburg, PA is assisting with the funeral arrangements. Online tributes and condolences can be made at monahanfuneralhome.com.
Read More