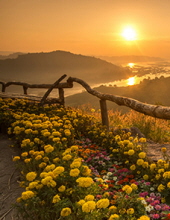 Obituary for Lawrence W. Muschamp
Lawrence W. Muschamp, 72, of Fairfield, PA died Thursday morning, March 18, 2021 at his home.
Born January 28, 1949 in Wiesbaden, Germany he was the son of the late Peter L. and Margaret (Heiman) Muschamp. He was the husband Laura L Scudder, of Fairfield, PA to whom he was married to for 32 years.
Mr. Muschamp was a 1967 graduate of Waynesboro High School, a 1971 graduate with a BA from Mt. St. Mary's University, and a 1974 graduate with a J.D. from Catholic University. He was a retired Navy Lt. Commander serving during Vietnam.
In addition to his wife, Lawrence is survived by his twin brother, Peter A. Muschamp, of Blue Ridge Summit, PA, his sister, Marie Louise Hollabaugh, of New Oxford, PA, two nephews, James Hollabaugh, David Hollabaugh, and his half-brother, Robert Muschamp, of Falls Church, VA. He was preceded in death by his brother, Percy Muschamp, his half-brother, George Muschamp, and his half-sister, Joan Bossman.
Funeral services, being handled by the Monahan Funeral Home, will be private. Online condolences may be made at monahanfuneralhome.com.
Read More