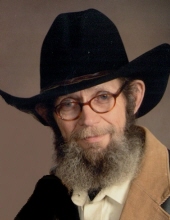 Obituary for Leonard Ray Benner
Leonard Ray Benner, 61, of Gettysburg, passed away on Friday Sept. 2, 2016 at his beloved farm.

Born in Gettysburg on March 18, 1955, he was the son of the late LeVerne and Ethel Irene (Group) LeGore.

Leonard attended Gettysburg High School, was a veteran of the United States Marine Corps, member of Mt. Joy Lutheran Church and the NRA. Leonard had been employed for a number of years as a skilled brick and stone mason in Adams County and for the last 25 years took great pride in farming the Benner Homestead Farm in Mt. Joy Township.

He is survived by his wife Susan R. Benner; daughter Heidi R. Benner of Gettysburg; and five sisters. He was predeceased by a brother and a sister.

Private funeral services were held on Thursday, Sept. 8, 2016 at the Benner Homestead Farm with family friend Rev. Clarence Hoener officiating.

The Monahan Funeral Home in Gettysburg assisted the family with the arrangements; online condolences can be made at monahanfuneralhome.
Read More