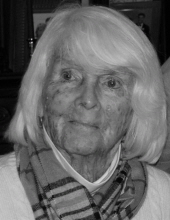 Obituary for Lois Gore Bowers
"Know who you are and what you represent"
A consummate teacher and coach, this mantra captures the essence of how Lois G. Bowers lived her life and taught her students. Ask any of her 1,000s of players, whom she coached in her 31-year career, to recite one tenant representative of Coach Bowers and 99 percent of those players will recite this simple phrase. As straightforward as Lois, this phrase has a legitimacy that, if followed, wins the day no matter the situation or circumstance. She was a Coach and a Teacher to many and a wonderful Mother to her four children.
On June 2, 2017, Lois passed away peacefully with family at her side. She was 86 years old.
Lois had an incredibly successful and influential 31-year collegiate coaching career, the first 23 at Gettysburg College. During those 23 years on the Gettysburg College campus, she taught, coached five women's sports (225 Ws – 194 Ls – 25Ts combined) and served as women's athletic coordinator for eight years. Lois, a strong voice for equality for women's sports throughout her life, was instrumental in the growth of women's collegiate athletics at Gettysburg College. Recognized for her efforts, Lois was inducted into the Gettysburg College Athletic Hall of Fame in 2002.
Arriving on the Gettysburg campus in 1969, she initially assumed the head coaching position of women's basketball. Her ability to coach was not limited to just one sport as during her tenure, Lois led five women's varsity sports; basketball, swimming, tennis, lacrosse and field hockey. Recognizing the need for more varsity level women's sports, Lois was instrumental in bringing two additional women's teams, including swimming, to Gettysburg's athletic programs.
In 1978, Lois took over as the head coach of the field hockey and lacrosse programs. Both programs quickly gained national notoriety with the field hockey team winning the Association for Intercollegiate Athletics for Women Division III championship in 1980, the first national team title of any kind at Gettysburg College. Lois led the field hockey team to a pair of MAC championships in 1979 and 1980 and a then program-record 102 victories overall. As the lacrosse coach, Coach Bowers' teams won the MAC title and finished fifth in the national tournament in 1981 and recorded an overall record of 99 wins over 16 seasons. Coach Bowers retired from Gettysburg College in 1992 but her legacy is still evident throughout the women's athletic program.
However, never one to sit still, Lois came back to coaching in 2003, starting the field hockey program at Shenandoah University in Winchester, Virginia. A position she held for nine years. She also took over the helm of the lacrosse program from 2003 to 2008, winning a USA South Conference championship in 2005.

Coach Bowers was one of the first women to sit on the Middle Atlantic Conference Executive Council, serving as assistant executive director in 1977. She was elected to the Middle Atlantic Conference Hall of Fame in 2016.
Lois, born on July 28, 1930 in Yeadon, Pennsylvania, earned her undergraduate degree in physical education at Temple University and went on to earn a master's of education from Western Maryland College (now McDaniel College). She taught and coached at several schools in York County, Pennsylvania, including Central High, Red Lion, and York Country Day School before moving onto the college stage. She was a successful AAU swim coach and officiated at the AAU Nationals twice.
Lois's, or MomMom as she was referred to in her later life, most favorite spot in the world other than on a field, was the beach in Stone Harbor, New Jersey. She could be found there every summer, reading novels and eating chocolate covered pretzels with her family and many friends.
Not including all of the women and men whose lives that she touched, Lois is survived by her four children, their spouses and 11 grandchildren: Kim Bowers Grove and Tag Grove of Winchester, Virginia; Barbara Bowers Tautkus and Jim Tautkus of York, Pennsylvania; Bobby and Linda Bowers of Montclair, New Jersey, and Bruce and Amy Bowers of Dallas, Texas, and her beloved grandchildren; Bobby Prebble, Benjamin and Elizabeth Grove, James and Colleen Tautkus, Tate and Brock Bowers and Graham, Tess, Bryn and Ellis Bowers.
A Memorial service will be held Sunday, June 11, 2017 at 1:00 PM at Christ Chapel on the campus of Gettysburg College. Online obituary and condolences available at monahanfuneralhome.com. The family has created a scholarship in Lois' name at Gettysburg College to continue her legacy of promoting and supporting women's athletics. In lieu of flowers or gifts, the family requests donations be made to the Lois G. Bowers Endowed Scholarship Fund at Gettysburg College.
Read More
Previous Events
Service
Gettysburg College Christ Chapel
300 North Washington St.
Gettysburg, PA