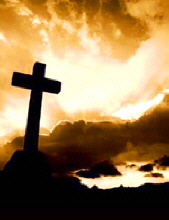 Obituary for Louise Coleman
Louise Coleman, 70, 136 North Stratton Street, Gettysburg, PA died Wednesday, September 12, 2018 at the Gettysburg Center.

She was born November 2, 1947 in Palm Beach, FL the daughter of the late Harold bert Coleman and Helen Coleman.followed by her foster parents Mr &Ms Brownlow.

Mrs. Coleman like to drive tractor trailers and got her CDLs in her early forties and loved to travel she moved around alot and experience different culture's in different cities . Louise also went back to school and received her Certified Nursing Assistant Degree and went to work in nursing homes to care for others .

Louise's hobbies where she loved to read her BIBLE every day.taking long walks to relax and take in all of the beauty of nature . She enjoyed Knitting and doin hand crafts .her at peace moments was goin to the beach and listening to the waves and take it all in around her.

Joe-I Love you Mom and will mis you
now have the peace that you have been searching for.You will always remain in our hearts .

Tracey -Mom through life with good times and the bad times you were there when I Came into this world ,and I was there when you left this world ,rest in peace you are free from pain .My heart will always be with you love you forever .

Carrie-Mom life has taken us down some very hard times over the years in our relationship but no matter how far or how long we go the love we have had for each other never fades and always remains strong in our heart's . Always and 4 ever 1,4,3.

Louise is survived by her 5 children; Joseph Tobash of Gettysburg, PA, Michael Tobash of Texas , Tracey Morin of Baltimore MD,Maddy Tobash of Severn MD,Carrie Tobash of Baltimore MD,her 12 Grandchildren , Nicole and her Husband Conor , Ryan,Anthony and his wife Reanna ,Savannah and her husband Jordan , Jonny Tobash,Eric Morin and his wife Sarah , Chrissy Morin and her husband DJ,Justin Morin,Cheyenne,Deshawn , Davon Alston,6 Great grandchildren , Hunter,Harvey Morin,Camden,Chase . Louise's sisters , Annette , Pamela , Rosemary , Barbara and brothers Ralph , Lee.

Funeral services will be private and at the convenience of the family. In lieu of flowers donations can be made to the family to help defray funeral expenses.
Read More
Events