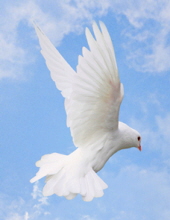 Obituary for Marion Virginia Martin Reid
Marion Virginia Martin Reid, age 99, of Providence Place – Chambersburg, PA, passed away on May 26, 2021. She was born on Saturday, April 29, 1922, at Sibley Hospital, Washington, DC, to the late William Emory Martin, Sr. and Clara Marie Badger Martin. She was predeceased by her brother, William Emory Martin, Jr., who passed away after only three days on October 16, 1926, of hemophilia and she remembers her mother crying on that day for many years after.

After residing for three years in Washington, DC, the family moved to neighboring Silver Spring, MD, where she attended local schools in the Montgomery County Public School system. She was the valedictorian of her seventh grade graduation ceremony from the Silver Spring Elementary School where she recited "The Builder" by Henry Wadsworth Longfellow. Following her graduation from Montgomery Blair High School in 1939, she attended the Washington School for Secretaries. Upon graduation, her first placement was at the office of Senator Carl Trumbull Hayden, D-AZ, at the Senate Office Building.

Her next position was at the Walter Reed Army General Hospital in Washington, DC. It was there that she admired the work done by the female Army members which prompted her to take the enlistment entrance examinations, which she successfully passed. She was sworn in to the Army of the United States on December 17, 1943 in a ceremony at the Pentagon. Following her swearing in, it was off to "Boot Camp" at Fort Oglethorpe, GA. Fort Oglethorpe became home to the third and largest training center of the Women's Army Corps (WACs). By September of 1943, all men had been removed from the post and the women were being prepared to serve their country in traditional men's work. 5,000 women a week underwent basic training. In April of 1943, President Roosevelt conducted a surprise visit to the post to inspect the women's training program. After graduation from "Boot Camp," her first assignment was at Gore Field Army Air Corps, Great Falls, MT, as secretary to the Medical Doctors in the Dispensary. While on furlough, she visited the Major she had worked for at Walter Reed Army General Hospital and, upon returning to Great Falls, she received orders arranging her return to Walter Reed. She found this to be gratifying work, ordering medications and taking dictation of patients' progress reports along with other technical duties. Following 2-⅟2 years of service, she was discharged at Fort Dix, NJ on March 12, 1946 at the rank of Sergeant.

Following her Honorable Discharge from military service, she returned to her home in Silver Spring, MD and on October 12, 1946, she married her long-time friend, Mark Reid. They were married for 50 years and two months until his passing on December 6, 1996. Together, they enjoyed camping trips with the local telephone company camping club along with friends from the Coachman Club, Pete's Pals. Upon retirement, they moved to Orange City, FL, where they resided for more than 30 years.

Later, after her children were grown and in high school, she went back in to the work-force as a secretary for Aloe, Inc., a medical supply company; Manor Care, a builder of assisted living facilities, and the Montgomery County Department of Recreation.

In addition to travelling, she enjoyed bingo, bocce, horseshoes, and Wii bowling. Following in her mother's footsteps, she did crossword puzzles and celebrity cipher code puzzles on a daily basis.

Marion, basically an only child, dearly loved her growing family and saw or contacted whenever possible. She is survived by her large family including three sons of Mark Reid, Jr., Litchfield, CT, Stephen Martin Reid and wife Patricia Mayer, Fairfield, PA, and Gary Badger Reid and partner Bonnie Leder, Vinton, VA. Also surviving are five grandchildren Courtney Marie Quigley and husband Wesley Quigley, III, Torrington, CT; Megan Reid Travers and husband Ernest Travers, Myersville, MD; Gregg Stephen Reid and partner Kristin Bennett, Brunswick, MD; Corey Beth Reid and husband Chad Kinsworthy, Columbus, OH; Brice Shrader Reid, Roanoke, VA. Additionally, she is survived by nine great-grandchildren Colby Reid, New Market, MD; Teagan and Camden Reid, Brunswick, MD; Reid Travers, Myersville, MD; Sam and James Quigley, Torrington, CT; Everett, Laurel, and Asa Kinsworthy, Columbus, OH. She was predeceased by her daughter-in-law Karen Reid.

A memorial service will be determined at a later date and time. In lieu of flowers. Memorial contributions may be given to HEROES, Inc., 1200 29th Street, NW, Washington, DC 20007 or The Women in Military Service for America Memorial, 200 North Glebe Road. Suite 400, Arlington, VA 22203.
Read More