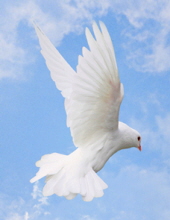 Obituary for Nalla Mae Studzinski
Nalla Mae Studzinski, stillborn baby girl, of Nikki L. Siebor and Zachary R. Studzinski, of Hanover, passed away Thursday, evening April 21, 2016 at the Hanover Hospital.
In addition to her parents, Nalla is survived by maternal grandparents, Kristina and Jonathan Williams of Bendersville, paternal grandparents, Chris and Carla Null, of New Oxford, maternal great grandmother, Judy Weikert of Fairfield, and paternal great grandmother, Terry Livingston, of Hanover. She was preceded in death by her maternal great grandfather, John Weikert, Sr. and her maternal step great grandfather, Ron Doersom.
Services being handled by the Monahan Funeral Home will be private and online condolences may be made at monahanfuneralhome.com.
Read More