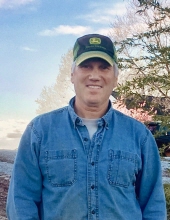 Obituary for Parry Leonard Baer
We mourn the loss of a national treasure as Command Sergeant Major (CSM) Parry Leonard Baer – devoted and loving husband, father, brother, grandfather, Soldier, and cattle farmer – died on the morning of September 13, 2020. Parry passed away peacefully on his picturesque farm in Gettysburg, Pennsylvania in the company of family and his Special Forces brethren. He was sixty-one.

Born on October 12, 1958, and raised in Croswell, Michigan, Parry enlisted in the U.S. Army in 1977 initially serving as a Combat Engineer at Ft. Carson, Colorado before volunteering and completing Airborne and Special Forces training in 1981. He was assigned to the famed 5th Special Forces Group (Airborne) - 'The Legion'. Parry served in every position of Noncommissioned Officer (NCO) leadership within 'The Legion' rising to become its most senior NCO - the Group Command Sergeant Major (CSM). Parry holds the distinction as the longest serving CSM of The Legion during any period of combat over its entire history. He continued to rise steadily through the ranks of the Army Special Operations Forces, first serving as the CSM of the US Army Special Forces Command and then later as the Command Sergeant Major for the US Army Special Operations Command, the position he held at the time of his retirement in December 2012. When Parry retired, he finished his undergraduate degree at the University of Maryland - fulfilling a longtime promise to his mother. He graduated with a Bachelor of Science degree in Homeland Security (Cum Laude) in 2015. In 2017, Parry and his wife Kathleen realized their lifelong dream, and established themselves at 7 Sky Farm, a 100+-acre cattle farm in Gettysburg, PA with their amazing dog, Summer.

Throughout his service within Army Special Operations, Parry traveled to well over one hundred countries, but most of his operational time was spent in those countries in and around the Middle East. Parry served during Operation Desert Storm and was awarded the Bronze Star for Valor. He led 'The Legion' as its CSM during the initial invasion in Iraq (Operation Iraqi Freedom), and later served three tours as the Command Sergeant Major for the Combined Joint Special Operations Task Force Arabian Peninsula, "Task Force Dagger". Many of Parry's greatest contributions and sacrifices while serving his Nation still remain classified; an obligation he took seriously, with the recounting of those exploits only among those with whom he served during those times.

In recognition of his exemplary and distinguished military service, Parry received multiple awards and personal recognition, including; the Distinguished Service Medal, the Legion of Merit, the Bronze Star Medal with V-Device with four oak leaf clusters, the Meritorious Service Medal with three oak leaf clusters, the Army Commendation Medal with one silver and two bronze oak leaf clusters, the Army Achievement Medal with three oak leaf clusters, the Good Conduct Medal (11 awards), and two National Defense Service Medals. He earned the Combat Infantry Badge with star, the Ranger Tab, the Master Military Freefall Jumpmaster Parachutist Badge, the Master Parachutist Badge along with earning Parachute wings from the US Navy and The US Marine Corps and from the countries of Egypt, France, Greece, Italy, Jordan, Kenya, the Royal Netherlands, the United Kingdom, and the United Arab Emirates. For his demonstrated high standards of integrity and moral character while serving as a member of the Army Special Forces, Parry was inducted as a member of the Order of Saint Philip Neri. Additionally, for his lifetime impact to the Special Forces Regiment over his more than thirty years of service, on August 28, 2020, Parry was honored as the 160th inductee as a Distinguished Member of the Special Forces Regiment (DMoR), the equivalent of being inducted into the SF Hall of Fame. The list of DMoR members include every Special Forces Medal of Honor Awardee and many of its founding fathers. This nomination and subsequent induction by his fellow Green Berets represented Parry's proudest military achievement.

Although a highly decorated veteran, Parry's valor was matched only by his humility. He embodied the Special Forces ethos of the "Quiet Professional". Parry genuinely defined himself by his family and farming, and preferred to discuss topics such as the renovation of his historic and award-winning civil war barn, the improvement plans for the farm, stories about his sidekick dog Summer, anything about hockey, his annual trip to his cousin's farm in Croswell to help combine the harvest, and giving his sage advice on stock market trading. Of course, sharing the latest news of his granddaughters Jacy and Jessa always brought a twinkle to his eye.

Parry dedicated his life to the service of his Country, and his fellow soldiers, to create a more stable and just world. Those of us who knew Parry are better people for having him in our lives. Those who did not know Parry are afforded the luxury of peace, stability, and prosperity – in no small part – because of the sacrifices by him and his Special Forces brethren. Though he would never ask for – nor expect – such recognition, all Americans owe Parry Baer a debt of gratitude.

Parry was preceded in death by his parents, Helen Marie (neé Grout) and Parry Gray Baer. He is survived by wife Kathleen; sister, Jane; daughters Julie and Jodie, granddaughters Jacy and Jessa; two nieces and a nephew; three Godchildren, thousands of Special Forces brothers-in-arms; and a grateful Nation.

He will be buried in Arlington National Cemetery at a forthcoming date. A memorial celebration of his life will occur in his hometown at a date determined by his family. In lieu of flowers, the family requests donations to charities of choice, Patriots Place of Gettysburg (a charity run by Parry and Kathleen) 305 Crooked Creek Road, Gettysburg, PA 17325, the Special Operations Warrior Foundation, PO Box 89367, Tampa, FL 33689, or Special Forces Association Chapter 38, PO Box 223, Fort Campbell, KY 42223. Online obituary and condolences available at monahanfuneralhome.com.
Read More
Events
Event Information
Services will be set for a future date to be determined.
Cemetery Details
Location
Arlington National Cemetery
Memorial Ave.
Arlington, VA 22211