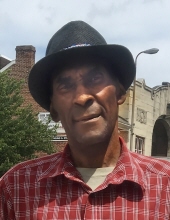 Obituary for Rafael Rivera Pizzaro
Rafael Rivera Pizarro, 64, went to be with his Lord on Thursday, April 14, 2022, at the Hanover Hospital in Hanover.

Mr. Rivera worked for Sheppard, in Hanover and attended the GBC Church in Gettysburg where he played a vital role in providing Spanish translation services for GBC's Food Distribution Program. Mr. Rivera is survived by two children, Antonio Rivera and O'Neil Rivera and by two siblings Rosa Rivera-Pizarro and Juan Antonio Rivera-Pizarro.

A memorial service was held at 12:30 p.m. Sunday, August 14, 2022 at GBC Church.
Read More