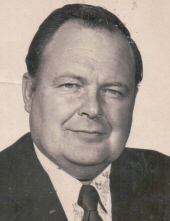 Obituary for Robert Lee "Woody" Woodson
Robert Lee (Woody) Woodson, 89, Biglerville, PA died Thursday, June 18, 2020 at the Gettysburg Hospital.


He was born October 12, 1930 in Manhattan, New York City the son of the late Joseph Tucker and Betty (Johnson) Woodson. His wife, Jane (Sanders) Woodson died in 1999.


Bob was a graduate of Gettysburg High School with the class of 1949. He retired after serving for 20 years in the Pennsylvania National Guard and an additional 20 years in the Reserves. For most of his career, he was a utility inspector for Columbia Gas until his retirement. Woody was a member of the Biglerville Fire Company for 35 years and the Biglerville American Legion Post 262 for 30 years.


Bob is survived by Debra J. Woodson of Carlisle, PA, William G. Woodson of Gettysburg, David A. Woodson and his wife Deborah of Biglerville, PA, Cathy A. Woodson of Mt. Holly Springs, PA, four grandsons, 2 step-granddaughters, and 5 great grandchildren. He was predeceased by two sons; R. Douglas Woodson in 2014 and Michael E. Woodson in 2016.


A private graveside interment will be held at the convenience of the family. Interment will be in Benders Church Cemetery, Biglerville, PA. A Celebration of Bob's life will be held at the Heritage Assembly of God Church at a later date. In lieu of flowers, memorials can be made to the Biglerville Fire Company, 111 South Main Street, Biglerville, PA 17307 or Heritage Assembly Church of God, Youth Fund, 1575 Chambersburg Road, Gettysburg, PA 17325. Online obituary and condolences available at monahanfunealhome.com.