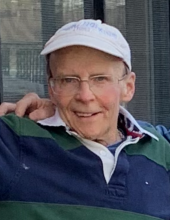 Obituary for Robert Luther Bittick
Robert Luther Bittick, Jr., 77, of Gettysburg, PA died Monday morning, February 22, 2021at his home.
Born January 28, 1944 in Eagle Pass, TX he was the son of the late Robert L. and Sarah (Cheatum) Bittick, Sr. He was the life-long partner of William A. Bixler, of Gettysburg, PA to whom he has been with for 53 years.
Robert, along with his family, moved to Forsyth, GA at a very young age, and accomplished many things, including earning his Order of the Arrow as an Eagle Scout. He attended Johns Hopkins University where he started his studies in Pre Med and later turned to creative writing, he was class president, and member of the debate team. He attended Harvard for one year, but loved research writing and returned to Johns Hopkins Research in Baltimore. His technical writing expanded his career to working with JPL, NASA, and eventually with Dr. Kevin Corker on the robotic arm for the space shuttle. He also served as president of Nova Syntron II Inc.
Mr. Bittick was a founding member of the Gettysburg Artworks, the first art guild in Adams County. He was in charge of the sound and lighting for the Gettysburg Civil War Theater Project and taught swimming lessons at the Gettysburg YMCA for many years. He spent hours in his secret garden which he designed and built. He loved animals, especially his beloved cat, Bee Gees, he loved the ocean and dolphins, and the dolphins loved him. He was very loving and caring and loved by so many.
He is survived by his extended family, Ann and Rick Little, Tara Smith, Tiffany Saleh and family, Scott Little and family, Rodney Bixler and Deb Shaffer, Holly Maisano and sons, Adam Bixler and family, Zachery Klinefelter and Judy Pyle.
A memorial service for Robert will be at a later date, there will be a private burial at Menallen Meeting House Cemetery at the convenience of the family. The Monahan Funeral Home is in charge of the funeral arrangements and online condolences may be made at monahanfuneralhome.com.
In lieu of flowers the family suggests memorial contributions be made to Menallen Friends Meetinghouse, PO Box 306, Biglerville, PA 17307.
Read More