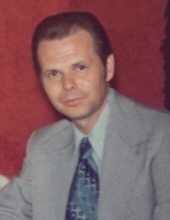 Obituary for Robert M. Allen
Robert M. Allen, 83, of Mechanicsburg, PA died Monday afternoon, February 8, 2021 at his home.
Born June 8, 1937 in Jersey City, NJ he was the son of the late John and Anna Allen.
Robert graduated from St. Peter's University, he got a job at Westinghouse and worked there until he was transferred to Gettysburg to work at Schindler Elevator where he was a production manager for many years. He attended Mt. St. Mary's to obtain his Master's degree. He was a member of the Central PA Corvette Club, was very active in the stock market, and collected hand guns.
He is survived by his son, Robert J. Allen and his fiancée Kelly Fitzgerald, his granddaughter, Jessica L. Allen, and his great granddaughter, Maliyah Rose Alpizar.
Funeral services, being handled by the Monahan Funeral Home, will be private and at the convenience of the family. Online condolences may be made at monahanfuneralhome.com.
Read More