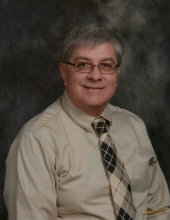 Obituary for Robert W. Zeigler
Robert "Bob" W. Zeigler, 62, of Gettysburg, PA, passed away in his home early Friday morning, February 18, 2022, following a brief illness.


Born May 5, 1959, in Huntingdon, PA, he was the son of the late Richard C. and Janet M. (Rutherford) Zeigler.


Bob was a member of St. James Lutheran Church, Gettysburg, PA. He worked for 18 years as a design engineer for Manitowoc Cranes in Waynesboro, PA. Friends and family remember him fondly as a thoughtful, humble leader who valued community, laughter, and marching to the beat of one's own drum. For decades, he was a dedicated Friend of Bill W.

Bob is survived by his two daughters, Sonya Ewing and her husband Dallas, of Boiling Springs, PA, Danielle Zeigler and her fiance, Aaron Brownley, of Pittsburgh, PA, and his two grandchildren, Allison Ewing and Bennett Ewing. He was preceded in death by his brother, Richard L. Zeigler in 1987.

A memorial service will be held on Saturday, March 19th, 2022 at 11:00 am at Trinity Christian Fellowship, 300 E. York St., Biglerville, PA, with a Celebration of Life to follow in the lower level of the church immediately after. Online condolences may be made at monahanfuneralhome.com.
Read More