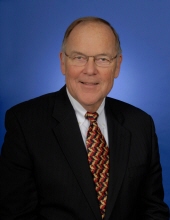 Obituary for Roger M. Nelson
Roger M. Nelson, 79, passed away Thursday, October 20, 2022, at his home in Gettysburg. Born January 19, 1943 in Staten Island, NY, Roger was the son of the late Arthur J. and Margot Sylvia Nelson.
Roger received his Bachelor of Science degree in physical therapy (PT) from New York University (1965) and his Master of Science degree from Boston University (1972). As a commissioned officer in the U.S. Public Health Service (USPHS), he served as Chief of the Physical Therapy (PT) Department at the San Francisco USPHS Hospital, after serving as Assistant Chief in Baltimore. After receiving his Ph.D. from the University of Iowa (1981), he worked closely with Surgeon General C. Everett Koop and developed and managed the Low Back Atlas Study in his work with the National Institute for Occupational Safety and Health (NIOSH). Retiring after 26 years in the USPHS (1991), Roger served as the Chair of the Physical Therapy education programs at Thomas Jefferson University and later Lebanon Valley College, as well as professor at the College of Staten Island. He was a member of the Board of Directors of the American Physical Therapy Association (APTA) from 1990-1996, was honored by the APTA as a Catherine Worthingham Fellow, and received the highest honor afforded to a physical therapist nation-wide with the Mary McMillan Lecture Award in 2013. He has authored and co-authored more than 50 publications, made more than 180 presentations in local, national and international scientific meetings, and is the author or co-author of three textbooks. In collaboration with colleagues Dr. Rodney Tosten and Waldemar Hogerwaard, Roger engaged in the development of CueTeddy, a robotic intervention tool for individuals with a memory disorder.
He loved woodworking and gardening and was a voracious reader of best-selling novels, as well as the biographies of all of the U. S. Presidents. Accompanied by his wife of 55 years, Martha, he traveled to all 50 states, cruised internationally, but loved most of all visiting family in his beloved Norway. An Eagle Scout himself, he enjoyed working with Scouts for many years and was most proud when all five grandsons had also become Eagle Scouts. In addition to Martha, Roger is survived by daughter Jennifer N. (Gary) Vogel of Arlington, VA; son David K. (Kristen) Nelson of Gettysburg, PA; grandsons, Jacob, Harry, and Samuel Nelson and Alexander and Benjamin Vogel, as well as the families of nieces and nephews Susan (Joseph), James (Debbie), Karen, Eric (Unni), Peter (Elizabeth), Stephen, and Kristin.
Roger is preceded in death by his sister, Adrienne Odegard of Homborsund, Norway; his brother Arthur J. Nelson of Staten Island, NY; his brother Peter Nelson of Chicago Heights, IL; and his nephew Paul Nelson.
A graveside service will be held Tuesday, October 25, 2PM, at Lineboro Cemetery in Lineboro, MD with the Rev. Stephen Herr officiating. A Celebration of Life Service will be held on Sunday, December 4, at Christ Lutheran Church, Gettysburg, PA at 1PM with a fellowship hour to follow.
In lieu of flowers, the family suggests donations be made to the Legacy Fund, Christ Lutheran Church, 44 Chambersburg St., Gettysburg. PA 17325. Online condolences may be offered at monanhanfuneralhome.com
Read More
Previous Events
Graveside
Lineboro Cemetery
5090 Alesia Lineboro Road
Lineboro, MD 21102
Service
Christ Lutheran Church
30 Chambersburg Street
Gettysburg, PA 17325