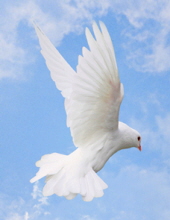 Obituary for Roland L. Shoul, Jr.
Roland L. Shoul Jr., 87, of Gettysburg, PA, formerly of Mt. Airy, MD, passed away on the morning of 25 February 2018, at the Gettysburg Center. His life here is over but he is now reunited with his beloved wife, Dolores, and is surrounded by loved ones who went before him.


Born 11 October 1930 in Mount Washington, MD. He is predeceased by his parents, Roland L. Sr. and Ann (Fendlay) Shoul, brothers, Gene Shoul and James Shoul.


Survivors include his daughter, Cynthia L. (Donald) Hamilton of Seminole, FL, and his son, Scott Shoul of Biglerville, PA; his sister; Sue Shoul of PA; three grandsons; and two great grandchildren.



Roland proudly served his country in the U.S. Army during the Korean Conflict.


Roland in his younger days, loved racing stock cars and later years won trophies racing at 75-80 dragway. He loved to go fishing and crabbing during family vacations where he would entertain us during the drive with his singing. Roland loved camping at Assateague Island. His sports teams were the Baltimore Orioles and Baltimore Ravens, although when they weren't playing well, they were bums, until the next game!


He could watch The History Channel for hours. If not that, he loved comedies that made him laugh out loud. He had many pets over the years and was sure to have had a large crowd waiting for him as he crossed the Rainbow Bridge.



Burial will be private.



"We will always carry your memory in our hearts."
Read More