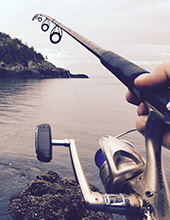 Obituary for Ronald H. Sadler, Sr.
Ronald H. Sadler, Sr., 77, of Biglerville, PA died Wednesday morning, May 10, 2017 at the York Hospital.
Born May 6, 1940 in Teaneck, NJ he was the son of the late Harry Sadler and Florence Staley.
He is survived by his daughter Kristin Stouffer and her husband Mike, of Westminster, MD, his son Ronald Sadler, Jr. and his wife Laura, of Fairfield, PA, six grandchildren, Ronda Neibich and her husband Kyle, of Knoxville, MD, Jeremiah Sadler, of Dover, PA, Sarah Stroh and her fiancé Scott Bowman, of York, PA, Brittany Davidson and her husband Chase, of Hagerstown, MD, Bobbi Sadler, of Fairfield, PA, Hayley Stouffer, of York, PA and one great grandson, Benjamin Neibich. He was preceded in death by his sister, Jane Flohr.
A celebration of life for Ronald will be held at a later date to be posted here.
Read More