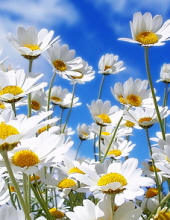 Obituary for Rosemary Lengacher Stoner
Rosemary Lengacher Stoner, died on Saturday, March 20, 2021 at Cross Keys Village – The Brethren Home Community, New Oxford, PA, where she had lived since July of 2005.

She was preceded in death by her parents, Jesse T. and Mabel (Miller) Lengacher; grandparents Eli and Sarah (Brenneman) Miller and Jacob and Barbara (Delagrange) Lengacher; and son-in-law Bruce W. Johnson.

Rosemary is survived by her husband, Ronald K. Stoner, whom she married on September 2, 1960, at Cuba Mennonite Church, Harlan, IN; daughter Ramona C. Stoner-Johnson, New Bern, NC, son Randall C. and Jane (Dolson) Stoner, Harrisburg, PA. Surviving also are her younger brothers: Richard N. (Jane) of Spencerville, IN; Ronald W. (Elaine) of Leo, IN; Roger W. (Marie) of Bradenton, FL; and Rex A. (Bonita) of Leo, IN; nieces and nephews Kurtis and Monte Lengacher and their sister Jennifer Carlile; Robert Lengacher and his sisters Rachel Cook and Renee Besse; Laura Wilson and Erin Lengacher; many great-nieces and nephews and her cousins; also an uncle Albert Miller and an aunt, Esther Miller Blair.

Rosemary attended elementary school in Harlan, IN, before moving with her family to Leo, IN. She graduated from Leo High School in 1958 and was employed by Town & Country Foods, Fort Wayne, at that time. In November 1958 she entered voluntary service at the Mennonite Central Committee headquarters in Akron, PA, where she served with Mennonite Mental Health Services until June of 1960.

During her working years Rosemary was employed by Carroll Shoe Co., Inland Container Corp., Dr. Barry Zelsnick, and Bergdall & Martin. She was also employed by the Southern PA District Church of the Brethren (1970-1980) and it's Children's Aid Society (1984-1990). She retired June 30, 2002, from Rager, Lehman & Houck, PC, Certified Public Accountants following 12 ½ years of employment.

Rosemary was a member of the Black Rock Church of the Brethren, Glenville, PA for 25 years before joining the Faith Community Church of the Brethren at Cross Keys Village in 2008. She sang alto with the Black Rock Choir and Faith Community Ensemble. She was also a member of the former Grantham Oratorio Society.

As part of her commitment to the communities in which she lived, Rosemary served briefly on the Adams County Children's Services Advisory Board, with the Hanover Area Council of Churches, as an ex officio appointee of the Camp Eder Board, and as a volunteer for the Eichelberger Performing Arts Center.

Rosemary was a very active volunteer in many areas at Cross Keys Village and served 25 years as a member of its Board of Directors, many of those years as the Board and Executive Committee Secretary. She was also a member of the committees during three Presidential Searches for the organization. Rosemary was a member of The Friends of Cross Keys Village – The Brethren Home Community and its Executive Committee and was manager of The Bee Hive Gift Shop.

Her other interests included cooking and entertaining, reading, travel, time spent by the oceans, architecture and interior decorating. She especially appreciated time spent with her children, extended family and many very special friends.

At the convenience of the family, her cremains will be placed in Grantham Memorial Park, Grantham, PA. A celebration of her life will take place following the lifting of COVID restrictions. In lieu of flowers, Rosemary's wish was that gifts be made to The Good Samaritan Fund, c/o The Brethren Home Foundation, 2990 Carlisle Pike, New Oxford, PA 17350, or Mennonite Central Committee, 21 South 12th Street, PO Box 500, Akron, PA 17501. Online obituary and condolences available at monahanfuneralhome.com.
Read More
Events
Event Information
Services will be set for a future date to be determined.