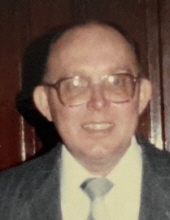 Obituary for Terrence "Terry" Weitzel
Terrence (Terry) Robert Weitzel passed away on August 22, 2020 in
Russell Springs, KY. He was a former resident of Gettysburg where he
owned and worked a farm. He was born on September 15, 1938 in
Shamokin, Pa. to Clarence J. and Marguerite M. Weitzel. He graduated
from Delone High School in 1956.

Terry was superintendent at Gettysburg Throwing Company early in his
career and retired from R. H. Sheppard Company in 2004 after 34 years
of service as a purchasing manager. He served as a Freedom Township
Supervisor and planning commission member for several terms.

In 2011 he suffered a major stroke and moved to Kentucky to live with
his son Tim and daughter-in law Maxine. His death was a consequence of
age and stroke complications. The stroke limited his ability to verbally
communicate but he developed a very special relationship with Maxine,
who provided his care during his time in KY. She was able to
understand his needs and wants, and worked diligently to ensure his
comfort.

Terry is remembered by his acquaintances for his sense of humor and
friendship. He enjoyed hunting and fishing, but most of all, spending
time with his family.

Terry is survived by his son, Tim Weitzel and wife Maxine Cusumano,
his daughter Michaela Scarpato of Greensboro NC, and grand-daughters
Cecile Davis, Greensboro, N.C. and Gabrielle Bias, Bremerton, WA.

He will be cremated and requested no funeral services. In lieu of
flowers and gifts the family asks that contributions, in his memory,
be made to the American Stroke Association.
Read More
Events