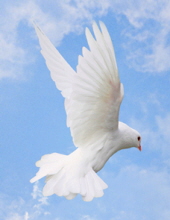 Obituary for Thomas A. "Tony" Westhafer
Thomas A. "Tony" Westhafer, 54, of Biglerville, PA died suddenly at his home in Biglerville, PA.
Born June 13, 1962 in Sarasota, FL he was the son of his father, Abraham Westhafer , his mother, Anne (Westhafer) McNeal, and his step-father, Robert McNeal.
Tony was baptized into the Catholic Church at a young age, living in Philadelphia from the age of two, until his family moved to Madisonville, KY when he was 11. They lived in Kentucky until he settled into the Gettysburg area in 1980 until the present.
He is survived by his two daughters, Charleen Westhafer and Tessa Crowl, his three grandsons, Eli Blankenship, Calvin Davis, and LeeRoy Crowl, his brother, David Westhafer, and his sister Evelyn Westhafer.
Funeral services being handled by the Monahan Funeral Home will be private and online condolences may be made at monahanfuneralhome.com. The family suggests memorial contributions be made to the funeral home to help defray expenses.
Read More