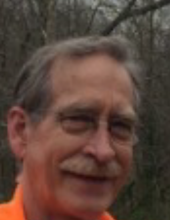 Obituary for Timothy Joseph Redding
Timothy Joseph Redding, 68, passed away Saturday, July 1, 2017 at his home.

He was born September 18, 1948, the son of the late Carroll Joseph and Virginia Lee

(Bly) Redding. He was the husband of Susan (Burich) Redding to whom he was

married for 44 years.

Tim is survived by his children Meredith Redding of Gettysburg, PA, Aaron

Redding and his wife Carolyn of Menlo Park, CA, Alyssa Redding, at home, and one

grandson, Connor Redding. He is also survived by four brothers, C. David, J. Riley,

and Matthew, all of Gettysburg, and Stephen of Green Lane, PA, and eight sisters,

Virginia Redding of Carlisle, Sally Redding of Williamsport, MD, Kathleen "Kitty" Ross

of Columbus, NJ, Cynthia Redding of Cochecton, NY, Deborah Arnold of Gettysburg,

Phyliss Brady of Frederick, MD, Margaret "Peggi" Redding of Frederick, MD, and

Sharon Hamm of Gettysburg, and many nieces and nephews. He was predeceased by

two brothers, Michael and Loring.

Tim was a 1967 graduate of Gettysburg High School and was active in Future

Farmers of America. He was a 1970 graduate of The Pennsylvania State University,

University Park. From 1979 – 1984, Tim along with his wife Susan owned and

operated Nature's Food and Restaurant in Gettysburg. Later, he became a

professional land surveyor, working with his brother Riley as Adams County Surveyors

until the business was sold. Then, Tim worked as a self-employed land surveyor for

several years. Tim enjoyed coaching local Optimist Club softball teams and traveling

tournament teams for several years. He and his daughter Alyssa were long-time fans

of the Gettysburg College men's and women's basketball teams. Until his recent

illness, Tim was a volunteer with Special Olympics Adams County. He also volunteered

at the Adams County Library.

A celebration of Tim's life will be private at the family's convenience.

In lieu of flowers, the family requests donations in Timothy J. Redding's name to

the Parkinson's Disease Foundation, 1359 Broadway, Suite 1509, New York, NY 10018

or the Adams County Library, 140 Baltimore St., Gettysburg, PA 17325.
​