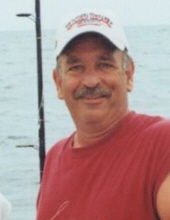 Obituary for William Andrew Cochrane
William (Bill) Andrew Cochrane of Littlestown, PA, passed away on July 3, 2022. Bill was born on April 22, 1955 to Robert J. and Patricia A. Cochrane, Jr. at Georgetown University Hospital in Washington, D.C.
Predeceased by his parents Robert J. and Patricia A. Cochrane, Jr., his brother Robert (Bobby) J. Cochrane, III., his maternal grandparents William and Helen Darling, and paternal grandparents Robert J. and Ruth Cochrane, Sr.
Left to cherish his memory are his two sisters, Donna (Larry) Giarth and Diane (Russell) Figgins, his special loving Aunt Susan Darling, his best friend Mark Kitzinger and his Bible study girlfriend Terry Thompson, along with aunts, uncles, cousins, three nieces, Kelly Lynne, Kristy Marie, Michele, two great nieces, Ashlyn Starr, Harper Grace, and two great nephews, Kamden Christopher and Elijah David.
Bill enjoyed music, playing golf, hanging out with his buddies, an occasional fishing trip, and he was quite the cook. He was a caring, giving, smart selfless soul and a perfectionist (almost to a fault). He was precise and some would say, as being "stubborn." He loved his brother-in-law Larry, they had the best debates about everything.
His sisters take comfort knowing he is no longer suffering and is at peace, as Bill would say, "God's got this."
At his request there will be no burial services. The Monahan Funeral Home is in charge of the funeral arrangements and online condolences may be made at monahanfuneralhome.com.
Read More