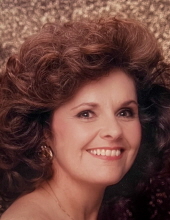 Obituary for Yuthud Russell Oberdick
YUTHUD RUSSELL OBERDICK, 79, Gettysburg PA….. a beloved high school teacher in U.S. and World History at Chantilly High School in Fairfax County, VA for 30 years, died on February 3, 2023 in Frederick Memorial Hospital in Frederick, Maryland after complications from gall bladder surgery.
Yuthud Oberdick was born in Pittsburgh, PA on April 24, 1943, a graduate of Slippery Rock College, PA, receiving her Masters degree at Northern Colorado University, CO. An annual scholarship has been awarded to a graduating Chantilly HS student in her honor every year since her retirement in 1998, to provide some financial support for that student in pursuit of their college dream. Her focus throughout her teaching years was the often neglected "average" student who needed her firm but fair and thoughtful guidance.
Yuthud is survived by her husband, James A Oberdick in Gettysburg, PA, her son, Cameron Strickland of Charleston, WV, her step children, M. Scott Oberdick of Indiana, PA, Deanna Smith of Lithia, FL, Lisa Nelson of Simpsonville, SC, and Sherry Brady, who preceded her in death, her fourteen grandchildren (Brooke, Chloe, Amber, Shane, Leanne, Jake, Brad, Colby, Cory, Jessi, Kelli, Chris, Kaitlyn, Kevin), her three great grandchildren (Tessa, Eden, and Faith), and her sister, Darrah Russell Casperson of TN….
Any expression of sympathy can be in form of a contribution to her favorite charity, St. Judes Hospital for Children.
Online tributes and condolences can be made at monahanfuneralhome.com
Read More