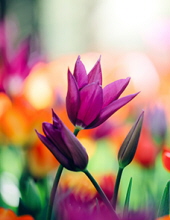 Obituary for Jean C. Garretson
Jean C. Garretson, of York passed away Wednesday, April 12 at her home.
Born September 16, 1929 in Franklin Coun5ty, Jean was the daughter of the late Lloyd W. and Mary (Lady) Garretson.
Jean is survived by two nephews, Rick Garretson and Nick Garretson. She is also survived by great nieces and great nephews.
Jean graduated from Arendtsville Vocational High School in 1947. She was a member of the basketball team, sang in the glee club and chorus, and played in the band. She was chosen for the county chorus. Jean graduated from Penn State with a degree in elementary education. She taught kindergarten in the York City District, at Franklin Elementary, and Phineas Davis Elementary Schools.
Jean played golf, played the trumpet in college, enjoyed putting puzzles together, and playing scrabble. She volunteered at Country Meadows Home in York by playing her keyboard for many years. She will be missed by many friends.
Jean was a member of Trinity Evangelical Lutheran Church in Arendtsville. A private graveside service will be held at the convenience of the family with the Rev. Benjamin Seibert officiating. Online condolences may be made at monahanfuneralhome.com.
Read More