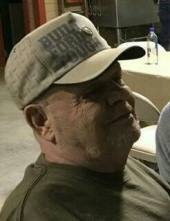 Obituary for Jeff T. Showers
Jeff T. Showers, 76, 1177 East Berlin Road, New Oxford, PA passed away on Friday, November 13, 2020 at Hershey Medical Center.

He was born May 2, 1944 in Gettysburg, PA the son of the late P.C. and Margaret Taylor Showers. He was predeceased by his son Wade T Showers. Jeff is survived by his wife, Lynne Neidig Showers.

Jeff attended Carlisle High School and later served in the U.S. Army during the Vietnam Conflict. He was a self-employed carpenter for many years. But for most of his career he was employed in the print shop at Mechanicsburg Naval Depot until his retirement. Jeff was a member of the New Oxford Social Club, and the Biglerville American Legion. He enjoyed hunting and NASCAR.

In addition to his wife, Jeff is survived by two daughters; Rosie Dixon and her husband John of Tennessee, and Angie Stoner and her husband Bill of Newville, PA, three grandchildren; Isabel Stoner, Lars Stoner, Keoni Showers, two step-grandchildren; Jordan Dixon, David Dixon, brothers and sisters; Teddy Showers of Gardners, PA, Jack Showers of Gardners, PA, Dixie Showers of Aspers, PA,
Pam Showers of East Berlin, PA.

He was predeceased by brothers Leon Showers, Donnie Paul Showers, Darrell Showers, and Whitey Showers.

Funeral services will be private and at the convenience of the family. In lieu of flowers memorials can be made to the Wounded Warriors Project, 4899 Belfort Road, Suite 300, Jacksonville, FL 32256.
Read More
Events