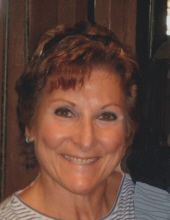 Obituary for Marian B. (Pente) Matthews
Marian Beth Anne (Pente) Matthews, cherished wife of the late John W. Matthews, and beloved daughter of the late Dr. and Mrs. Angelo P. Pente (Naomi J. Coscia), left this world to dance in heaven for an eternity with her husband and soul mate.

Mourning her loss includes daughters Amanda B. Garner; Emily A. Coolbaugh and husband Jeffrey J. Coolbaugh; stepchildren Jason F. Matthews and Jessica Matthews Kindley.

Marian was the youngest of the three Pente girls and often referred to as the baby. She is predeceased in death by middle sister Angela A. (Pente) Bowden; survived by her oldest sister Rosemary C. (Pente) Sisson.

Olivia, Anne-Marie, Nicholas, Wesley, and Samuel will deeply miss their Myall. Additionally, there are five great-grandchildren and two step grandchildren.

In lieu of flowers, the family requests that a donation to the Alzheimer's Association (2595 Interstate Drive, Suite 100, Harrisburg, PA 17110) be considered in honor of and in memory of our beloved mom and Myall. Online tributes and condolences can be made at monahanfuneralhome.com.
Read More